NAME
ASAHI FIBER INDUSTRY CO.,LTD.
ADDRESS
51-Takashigehigashi-machi, Inazawa-shi,
Aichi-ken, 492-8424 Japan
CONTACT
TEL +81-587-32-1176  FAX +81-587-23-0315

REPRESENTATIVE


DIRECTOR
President  Koji Asai
FOUNDATION
December, 1949
CAPITAL
35,000,000 Yen
EMPLOYEES
45 peoples
URL
http://www.asahi-fiber.co.jp/
BUSINESS
ACTIVITIES

Development and production of unique fiber products.
Development and production by original facility for
various type of filter for purifier, filter element, nib and
ink reserver for marker pen, sucking up wick of
each liquid kind, parts for medical and other.

PROCESSING OF
VARIOUS TYPE OF
NON-WOVEN FABRIC

MF filter
Board type filter, various type of non-woven fabric
Fiber rod (occlusion parts)
Fiber nib (marker nib)

MAIN
CUSTOMERS

KITZ MICRO FILTER CORPORATION・
KURARAY CHEMICAL CO.,LTD.・CKD CORPORATION・
JNC FILTER CO., LTD.・SHACHIHATA INC,.・
TOYOTSU TEXTILE CORPORATION.・PENTEL CO.,LTD.
YAMASEI-SANGYO CO.,LTD.・YONESHIMA FELT Co., Ltd.・
RIKEN KEIKI CO., LTD.(In random order)

GROUP
COMPANY

WUXI ASAI FIBER PRECISE PROCESSING CO.,LTD.
※15minutes by car from "Kiyosu Nishi" or "Jimokuji Kita" interchange on
 NAGOYA-DAINI- KANJO EXPRESSWAY.
※15minutes by car from "Kiyosu" station on JR line, and 12minutes by foot from
 "Osato" station on Meitetsu line.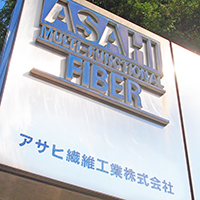 Our Company's sign board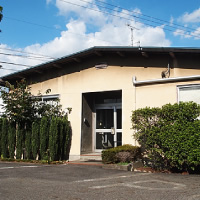 Headguarters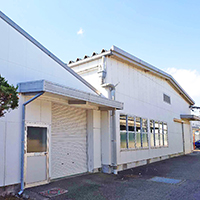 Appearance of factory

Dec 1949

ASAHI FIBER INDUSTRY CO.,LTD.(Capital:5,000,000yen) was founded.

Sep 1958

Production of felt for occlusion part of marker pen has been started.

Jun 1960

Inazawa plant has been constructed at 51-Takashigehigashi-machi,
Inazawa-shi(at present place) the first section has been completed.

Apr 1966

ASAHI FIBER got patent for bicomponent fiber nib.

Jun 1978

Production of sucking up wick of each liquid kind made by
thermal bonded fiber has been started.

Sep 1979

Production of filter element for water plug made by
thermal bonded fiber has been started.

Jan 1980

Production of ink reserver for marker pen(SL) made by
thermal bonded fiber has been started.

May 1985

Production of filter for automotive painting made by
thermal bonded fiber has been started.

Mar 1991

ASAHI FIBER got investment(7,500,000yen) from Nagoya Small and
Medium Business Investment & Consultation Co.,Ltd.

Apr 1991

Stock was split in double and
the foundation was increased to 35,000,000yen.

Apr 1991

Production of filter for water purifier has been started.

Jun 1991

Hisashi Asai was inaugurated as Chairman,
Koji Asai was inaugurated as President.

Jun 2001

Production of fiber rod made by
biogredable fiber(Polylactic acid short fiber) has been started.

Oct 2003

Cell eraser(4cells) received Good design award 2003.

Dec 2003

ASAHI FIBER got certification of ISO9001 & ISO 14001.

May 2004

WUXI ASAI FIBER PRECISE PROCESSING CO.,LTD
was established in Wuxi China as 100% Subsidiary Company.

Jan 2006

ASAHI FIBER received Aichi Quality Company Certification
(AICHI BRAND), certification number is 232.

Aug 2009

ASAHI FIBER received a subsidy by National Federation
of Small Business Associations.

Dec 2009

60 years anniversary from establishment.

Mar 2011

ASAHI FIBER received director award at
Nagoya city industrial technology Grand Prix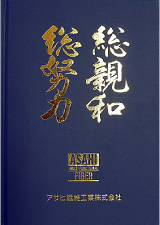 Memorial Book
for 60th Anniversary